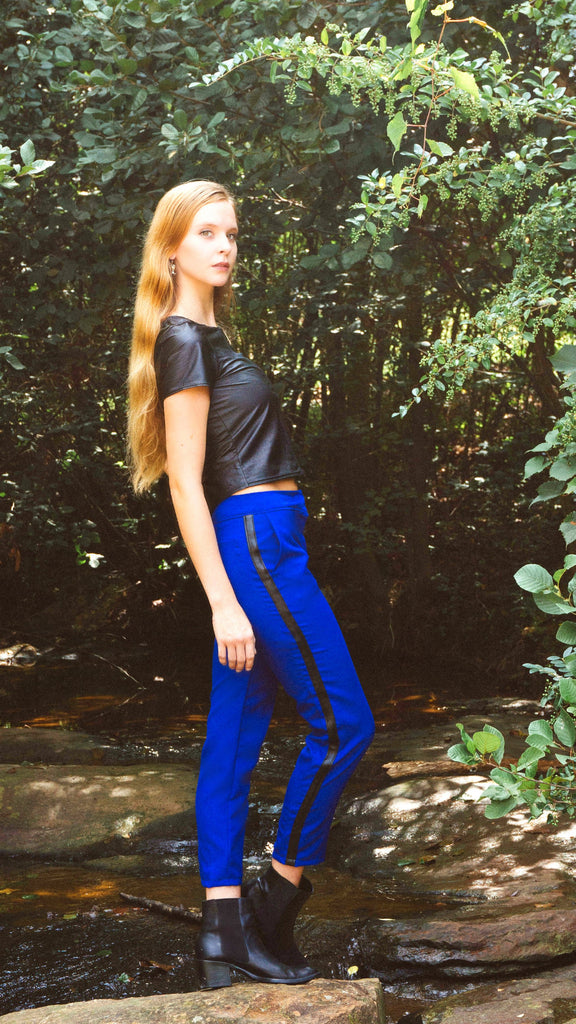 Ennyluap
Women's Vegan Leather Stripe Slim Pants
Sold Out
Fabric & Care
Vegan Leather trim.
Polyester.
Machine wash.
Made in the U.S.A.
Overview
Vegan Leather tuxedo stripe.
Color- Blue.
Fit & Sizing
Mid rise.
Slim fit through hips and legs.
Sizes- 2-16.
Model is wearing a 2.
Shipping & Returns
Select shipping option at check out.
7 Day return and exchange policy.
No returns or exchanges on final sale items.